I run Price Action Scalper for a Real account with 1 month, result very safe (around 15 % DD) with more than 60 percent since deposit.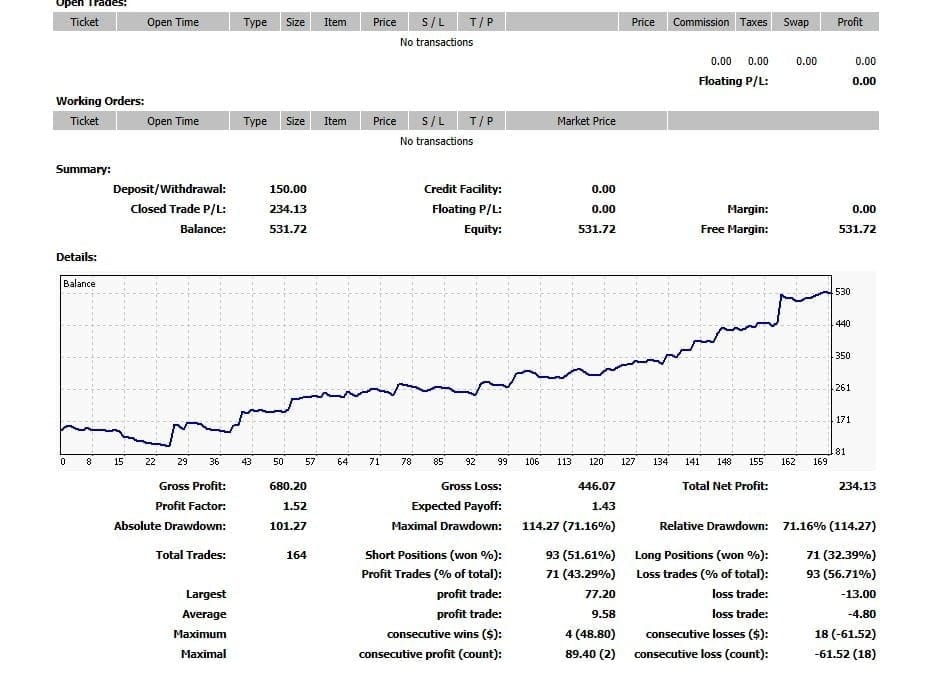 I start it for just 110$ with 1:500 Leverage for a test on a real account.
Scalper! Need big Leverage or Margin, If you have a low margin like me its recommended for increase leverage 1:400 or more.
ignore 71% drawdown, that because of my manual trade ruin it.
the real drawdown around 15% with my personal risky setting fix 0.1lot per 110$
The Price Action Scalping EA is based on Special Price Action. Combines with some indicators and AI to Trade
Work very active on GBPUSD with M1 or M5 with the default setting.
Price Action Scalper-[Cost $3000]- For FREE
Features
Allow compound interest or Fix lots by user
Spreads protection, EA Uses pending orders without any market orders
No grid. No martingale
A small Stoploss for every trade
Combines with RSI and Bollinger Bands indicators
Special Price Action, Special Artificial Intelligence (AI)
Unlimited License
7 currency pair
Allow compound interest or Fix lots by user
Recommendations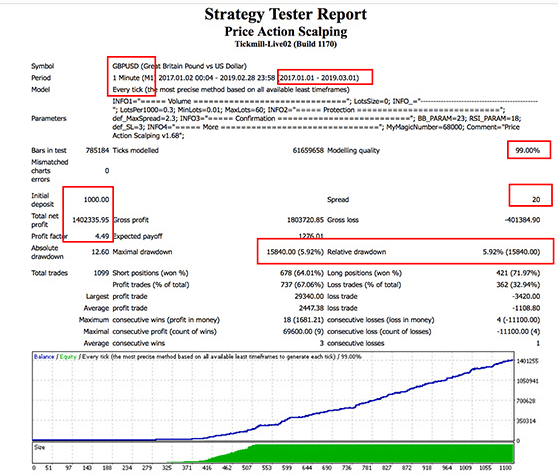 Price Action Scalper-[Cost $3000]- For FREE
Settings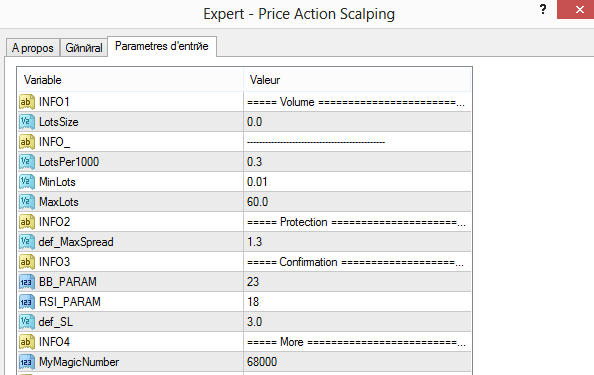 Price Action Scalper-[Cost $3000]- For FREE
Volume
Fixed Lots Size = 0.0: If this field > 0 that means do not allow compound interest bellow
Lots Size Per $1000 = 0.3
Greater than 0.3 If the leverage > 1:100, anything else please use this equation ;- Lots = Margin * Leverage / Contract
Ex: GBPusd, Lots = 1000GBP * 30 / 100000 = 0.3 lots (should be < 0.3 – the balance is 1000GBP, Leverage=1:30)
-Minimal Lots Size = 0.01
-Maximal Lots Size = 60
Protection
Maximal spread to entry (PiP) = 1.3 pips
Confirmation
Bollinger Bands period (Fixed) = 23 (Fixed)
RSI period (Fixed) = 18 (Fixed)
Stoploss (PiP) = 3.0 (in pips)
More
Magic number = 68000
Comment = Price Action Scalping v1.68
Last edited: